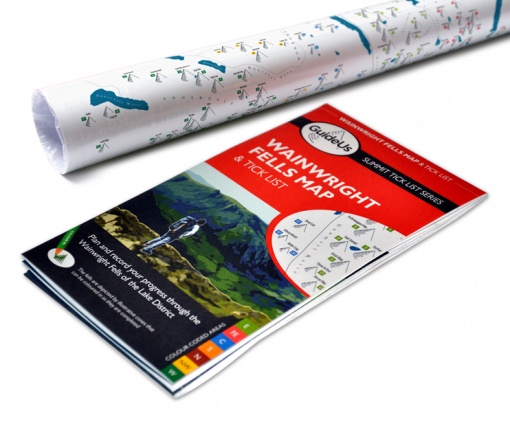 Lingmell Information
Wainwright Fell No. 29
Height: 807m (2649ft)
Lingmell is one of the Wainwrights in the Southern Fells, located above the village of Wasdale Head. An outlying peak of Scafell Pike, it offers fantastic views of Wastwater and Great Gable in particular. Together with fellow Wainwright fells Yewbarrow, Great Gable and the Scafells, it is commonly viewed from the South Western end of Wastwater - part of a vista voted as Britain's favourite view. It is one of the lesser walked fells in the area, often missed out in favour of Scafell Pike or Great Gable, but is well worth a visit on its own or as part of a circuit including other Wainwrights in the Scafell range.
To complete Lingmell from one of our Wainwright Maps, the best route to take from Wasdale Head is via Piers Gill, an excellent walk which presents excellent views of Great Gable along the route. An alternative Wainwright Walk can be made by taking the path via Brown Tongue. When reaching the top of this Wainwright hill, there is perhaps no better place to view the majestic Great Gable to the north. A day's walk for avid Wainwright baggers to take includes Lingmell along with Great End and the Scafell Pikes, beginning and ending in Wasdale Head. While great for views and completing fells from your Wainwright maps, this is a difficult walk and hard going at times - but well worth it for the stunning scenery around.
Further reading on the Wainwright fell Lingmell can be found in Book Four, The Southern Fells of Alfred Wainwright's Pictorial Guide to the Lakeland Fells.